Support
Looking for ways to support our organization?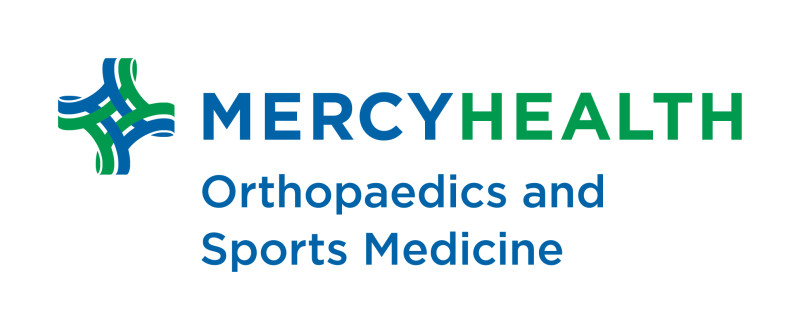 MERCY HEALTH ORTHOPEDICS & SPORT MEDICINE
Anderson Youth Football would like to thank Mercy Health Orthopaedics and Sports Medicine for providing today's athleic trainer. Mercy Health Orthopaedics and Sports Medicine is the official provider for the Wildcats. Having convenient locations throughout the TriState including Wellington Orthopaedics and Sports Medicine's Anderson location, a partner of Mercy Health, their sports medicine specialists will help you stay in the game. From simple injuries to complex, they offer "After Hours Clinics" and "Saturday Morning Sports Injury Clinics". One great team helping another. For more information or to schedule an appointment with Mercy Health Orthopaedics and Sports Medicine, call their 24 hour injury Hotline at 844-9Go-Play…. That's 844-946-7529.
http://e-mercy.com/orthopaedics-sports-medicine.aspx

AMAZON SMILE
Use Amazon.com to shop??? You can support the Anderson Youth Football by using AmazonSmile! Amazon will donate 0.5% of the price of your eligible AmazonSmile purchases to Anderson Youth Football Inc whenever you shop on http://smile.amazon.com. Support Anderson Youth Football Inc by shopping at AmazonSmile.
When you shop at AmazonSmile, Amazon will donate to Anderson Youth Football Inc. Support us every time you shop.
SMILE.AMAZON.COM
KROGER PLUS CARD
Register your Kroger Plus Card online and part of your purchase will be donated to the Anderson Youth Football. Follow the link to find out more information: https://www.kroger.com/communityrewards

Anderson Youth Football Inc
436 Heathgate Rd, Cincinnati OH, 45255
Kroger Community Rewards Number: 82136

Time is running out to register your Kroger Plus Card for Anderson Youth Football to receive donations. Please enroll or re-enroll your card. This is a significant source of revenue for us which keeps your child in the best equipment and your costs low, especially when compared to other football programs.

Everyone who has registered in the past must re-enroll every year. To register your Kroger Plus card for the Wildcats, please see the following instructions:

1. Visit the website at www.krogercommunityrewards.com
2. Sign in using your email address and password. (Remember: you must have already registered your Kroger Plus Card.) If you have forgotten your password, just click on "forgot password" and a link will be sent to your email to change your password.
3. Click "ENROLL" Enter your organization's five digit NPO number or the first three letters of the organization's name, click search. Anderson Youth Football is 82136
4. Select your organization by clicking on the circle to the left of your organization's name.
5. Click "ENROLL".

If you have any questions or difficulty in registering for us, please call the Kroger Tech team: 1-866-221-4141.
We greatly appreciate your support and you might win $50.00!